Meetings, Dates, Venues & Events
Check below for the latest events.
Meeting Dates, Times & Venues
Upcoming Meetings Date(s):
Tuesday 14th December is the date of our next AOPF meeting and get-together from 2pm at Gilliat Hall in Marlborough Street, Andover - Click HERE for details and we very much look forward to seeing you all there.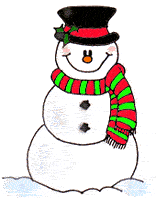 Latest General Meeting Minutes
An event entitled Full of Life took place on Wednesday the 2nd October 2019. The day featured organizations giving advice on Independent living plus a guest speaker. Click here for the full press release or go to The Gallery to view photos of the event.
Gilliat Hall
28 Marlborough Street
Andover SP10 1DQ

It is wheelchair accessible, and whilst there is some parking on site, there is additional parking nearby. There is also a kitchen so we can look forward to preparing our own refreshments. Many of you may know it as the Scout Hall.